R&D developer, and other open Go / Golang positions
R&D developer - Kubity (September 2016)
Paris, France
You will design and develop software components in a heteogenenous cloud environment. You care about code quality, maintainability, performance. You understand the underlying algorithms (it's important when dealing with 50M triangles!). You are creative in de...
---
Senior Full Stack Developer (Go, Docker, Polymer) - MEDIGO GmbH
(September 2016)
Berlin, Germany
- Adapt and innovate on new as well as existing services and healthcare-solutions we build with Go and Polymer - Help us in our automatization processes - Assist in extending a world class docker-based deployment pipeline - Take part in internal and externa...
---
Berlin Calling: Golang Developer (f/m) at travel audience - an Amadeus Company - TRAVEL AUDIENCE GmbH
(September 2016)
Berlin, Germany, Germany
What you'll do: • You are responsible for the further development and maintenance of our existing demand side platform in Go in collaboration with our development team. This particularly includes our database-driven applications. Currently both Perl and ...
---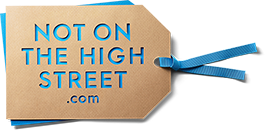 GO ENGINEER - SEARCH & RECOMMENDATIONS TEAM - notonthehighstreet.com
(September 2016)
London, United Kingdom
WHY YOU'LL WANT TO WORK HERE Core to our culture is bravery, honesty and openness, as is our belief in smart people thinking for themselves, understanding the problem and finding the right solution. We work in non-hierarchical, agile cross-functional produ...
---
Full Stack Software Developer - SORA Medical Solutions
(August 2016)
Kansas City, United States
SORA Medical Solutions was founded with the premise of creating medical applications designed to reduce medical error. Through evidence based standards SORA is delivering easy-to-use, actionable, navigation solutions to solve the most complex medical problems...
---
Software Engineer at Return Path - Return Path
(August 2016)
Austin, Texas, United States
At Return Path, "Big Data" is a big deal! We're swimming in data, terabytes of it, and we need a few smart, versatile software engineers to help us solve the most pressing challenges in the email industry. For example, we process data from 100+ million e...
---
Go software developer - Qoorp AB
(August 2016)
Stockholm, Sweden
Qoorp develops a web service for managing shareholders as well as board and shareholder meetings. Traditionally, these documents have been signed by hand. We want to sign these documents digitally using Mobile BankID and also use it to log in to our web servic...
---
Go (Golang) Engineer - BTCC
(August 2016)
Shanghai, China
Conduct Blockchain and Ethereum related development; Focus on related service of encrypted digital currency; Optimize database....
---
Software Engineer - CodeLingo
(August 2016)
Dunedin, New Zealand
Are you interested in the art of software engineering? As engineers, we are good at scaling up anything - except ourselves. As teams scale up, quality and velocity often drop. We're about to change that. CodeLingo automates peer reviews of source code - t...
---
Software Engineer, Backend (Go) - Centralway Numbrs AG
(August 2016)
Zurich, Switzerland
Responsibilities Your responsibilities will include the continuous development and improvement of the current backend and service architecture of Centralway Numbrs. You will administer and support our backend API, databases and other components. Researching ...
---
---