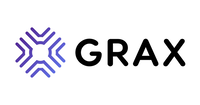 Golang Full Stack Developer

at GRAX Inc
Remote

› 🇺🇸 100% remote position (in the US)
(Posted Feb 21 2023)
Salary
120000 - 150000 USD
Job description
The GRAX product is a CRM backup, archive and restore system for the Salesforce platform. It is used by Fortune 500, government, financial and health care companies so security and trust is the name of the game.
The GRAX engineering team builds and maintains the data pipeline that slurps data from SaaS APIs, then transforms and routes it to cloud storage systems. The product is designed to run anywhere from Amazon, Azure to on-prem.
The product and engineering organization is led by veterans in cloud platform development, including some of the key architects behind Heroku. We value collaboration, communication and accountability.
You will:
- Program mostly in Go and React, then deploy to AWS and debug with DataDog
- Work within a group of experienced developers committed to learning, sharing and continual improvement
- Work closely with internal teams from PM through Customer Success, and occasionally directly with customers
- Own the full lifecycle of specific features and product areas from design to release
You have experience with some of the following:
- Data processing
- Scraping Salesforce or other SaaS data API
- Designing and building APIs and CLIs in Golang
- Designing and building UIs in React
- Building, deploying and debugging on Heroku, AWS, GCP and/or Azure platforms
- Working with customers to configure and debug customer-managed deployments of GRAX
GRAX benefits include:
- Fully Remote
- Flexible PTO
- Healthcare for you and your family
- 401K match
- Awesome teammates
Inclusion Promise
GRAX embraces diversity and equal opportunity. We are committed to building a team that represents a variety of backgrounds, perspectives, and skills. We believe the more inclusive we are, the better our company will be.