Senior Back-end / Go Developer, and other open Go / Golang positions
Open job positions outside of US/Canada, i.e. elsewhere in the world.
---
Senior Back-end / Go Developer - Poki
(October 2016)
Amsterdam, Netherlands
TL;DR: As a Senior Back-End Developer, you will be joining our experienced development team, and be responsible for the infrastructure and code powering a game platform that brings fun to tens millions of users. You'll build features in Go and continuously de...
---
Backend Developer - OptioPay
(October 2016)
Berlin, Germany
About OptioPay OptioPay is a payment processor with a difference. Our software increases the value of any payment received by consumers from companies, by combining bank transfers with higher value gift cards. By integrating payments to employees or custome...
---
Backend Engineer - LiquidM
(October 2016)
Berlin, Germany
If you love building, deploying and running software at large scale, LiquidM might be the right place for you! We are searching for Engineers! A job at LiquidM is not only about free drinks, or a great office. Such a job is great because you become a respe...
---
Microservices Architect - Synthace
(October 2016)
London, United Kingdom
We are looking for a microservices architect to continue developing and scaling our infrastructure at Synthace. Named by the World Economic Forum as one of the world's 30 Technology Pioneers 2016, Synthace is re-imagining how we work with biology, which i...
---
Golang Software Engineer (f/m) - simplesurance GmbH
(September 2016)
Berlin, Germany
Are you passionate and full of energy for developing new solutions? Then we have just the right position for you: We are looking for motivated and experienced Golang Software Engineers to join our growing team of professionals in a challenging and multicultur...
---
Backend Engineer - Onefootball GmbH
(September 2016)
Berlin, Germany
Join us as experienced Backend Engineer and become a vital part of our engineering team by showing your passion for robust and scalable distributed backend services. Your role - Write code that your co-workers appreciate for its readability and elegance....
---
R&D developer - Kubity
(September 2016)
Paris, France
You will design and develop software components in a heteogenenous cloud environment. You care about code quality, maintainability, performance. You understand the underlying algorithms (it's important when dealing with 50M triangles!). You are creative in de...
---
Senior Full Stack Developer (Go, Docker, Polymer) - MEDIGO GmbH
(September 2016)
Berlin, Germany
- Adapt and innovate on new as well as existing services and healthcare-solutions we build with Go and Polymer - Help us in our automatization processes - Assist in extending a world class docker-based deployment pipeline - Take part in internal and externa...
---
Berlin Calling: Golang Developer (f/m) at travel audience - an Amadeus Company - TRAVEL AUDIENCE GmbH
(September 2016)
Berlin, Germany, Germany
What you'll do: • You are responsible for the further development and maintenance of our existing demand side platform in Go in collaboration with our development team. This particularly includes our database-driven applications. Currently both Perl and ...
---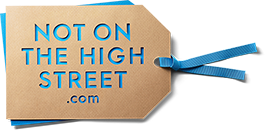 GO ENGINEER - SEARCH & RECOMMENDATIONS TEAM - notonthehighstreet.com
(September 2016)
London, United Kingdom
WHY YOU'LL WANT TO WORK HERE Core to our culture is bravery, honesty and openness, as is our belief in smart people thinking for themselves, understanding the problem and finding the right solution. We work in non-hierarchical, agile cross-functional produ...
---
---