Software engineer (Go, medior/senior), and other open Go / Golang positions
Open job positions outside of US/Canada, i.e. elsewhere in the world.
---

Software engineer (Go, medior/senior) - HousingAnywhere
(March 2017)
Rotterdam, Netherlands
At HousingAnywhere, we aim to provide the best match for anyone looking for student accommodation. We are a peer-to-peer marketplace, meaning that you will be building an application to satisfy both sides of the student accommodation market. Housing Anywhere i...
---
Golang Developer need to build a Facebook bot so knowledge of Wit.ai and API.ai as well as bot building processes would be advantageous! - SOLA Technology
(March 2017)
Soho, London, United Kingdom
(Remote possible)
An exciting "bleeding edge" startup based in Soho, is looking for an excellent Golang developer who can work remotely but must be able to visit London every two weeks for sprint planning meetings. The aim is to help the startup improve processes and optimis...
---
Software Engineer Hybrid Cloud Computing & Analytics (Go - C++) - Amplidata / Western Digital
(March 2017)
Gent, Belgium
Our people engineer software that drives multi Petabyte and Exabyte cloud storage products for companies as Disney, Apple, Verizon, etc. You wil become part of the Advanced Software Engineering team that stands at the heart of our technology innovation in Hyb...
---
Software Engineer, Backend (Golang) - Centralway Numbrs AG
(March 2017)
Zürich, Switzerland
Responsibilities Your responsibilities will include the continuous development and improvement of the current backend and service architecture of Centralway Numbrs. You will administer and support our backend API, databases and other components. Researchin...
---
Site Reliability Engineer (f/m) - Fraugster Ltd.
(March 2017)
Berlin, Germany
We're building a distributed multi data center application for real-time fraud detection. Our stack has been built from scratch in Go and we're looking for someone with deep linux intervals knowledge who enjoys building something from scratch. Automation of op...
---
(Senior) Software Engineer (Berlin - Golang, Docker, Hashicorp, distributed systems) - Snuk
(March 2017)
Berlin, Germany
Snuk is looking for an experienced Software Engineer. You'll be part of a team that builds a state-of-the-art open infrastructure and networking solution. From sensor and network nodes over dedicated gateways within commercial buildings, to necessary cloud s...
---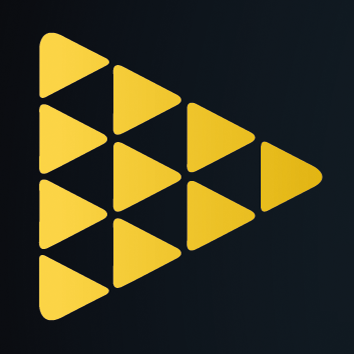 Go(lang) / JavaScript Fullstack Engineer - Campaign Technology - JustWatch GmbH
(March 2017)
Berlin, Germany, Germany
## Who we are looking for: Curiosity, drive and passion are shared characteristics of all people at JustWatch and we are looking for these values in every person we are hiring. We only want people who are willing to constantly learn through challenging them...
---
Fullstack Developer - gridX GmbH
(March 2017)
Munich or Aachen, Germany
(Remote possible)
Use bleeding edge technology to build a modern infrastructure laying the foundation of a next-generation energy supplier. As one of our first software engineers, you will make important architectural and technology decision and can influence where we are head...
---
Senior Backend Developer - Vivino
(February 2017)
Copenhagen, Denmark
Vivino is seeking an experienced backend developer for our Copenhagen office, ready to join a vibrant start-up, building the world's #1 wine app and website – as soon as possible. You'll join our existing backend team, building APIs, massaging huge datase...
---
Backend Software Engineer - Senseye
(February 2017)
Southampton, United Kingdom
(Remote possible)
We're leading the Industrial Internet of Things revolution by delivering a groundbreaking way to predict machine failure, enabling manufacturers to benefit from their existing data and new connected devices to automate predictive maintenance. We are seeki...
---
---