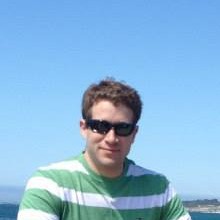 Senior Software Engineer - Golang,Java,Javascript,AngularJS,Scala
Located in: 🇨🇦
Canada
›
Vancouver
Looking for: Permanent / Freelance - Can work remotely
Biography
Talented Software Engineer with more than 12 years of experience working as an IT professional.
Passionate programmer and keen learner. Solid experience in design, architecture and implementation
of sophisticated web applications. Fluent in multiple technologies and programming languages. Adept of
agile processes and entrepreneurial principles.
Skills
- Extensive experience in analysis, development and design of software systems for a variety
of business industries, having worked in large corporations and startups.
- Fluid understanding of multiple programming languages as a Full-stack developer: Vast experience in
both front-end and back-end using stack: Java, Javascript, Scala, Go.
- Excellent communications skills being fluent in more than one language. Talented problem
solver using agile principles. Quick learner and effective team-player.
- Vast experience working in large-scale systems and customer facing websites.
- Solid Experience working as a Tech Lead being able to leverage teamwork best practices.
- Expertise in all facets of software development process from inception and analysis to
implementation, deployment, testing and maintenance.
What I look for
I am looking for positions where I mainly will code in Go or Java/Scala
I would like to work remotely or partially remotely or somewhere close to Vancouver,BC-Canada (willing to reallocate in the future)
How to contact me
Contact me via Linkedin, Stackoverflow
Let them know you found their profile at https://www.golangprojects.com
(Everyone wants to know how they were found)