Golang jobs in Europe, Asia and the rest of the world
Open golang job positions outside of US/Canada, i.e. elsewhere in the world.
---
Senior Web Engineer - Backend - ZUMATA Technologies
(March 2015)
Singapore, Singapore
Stack includes - GO (Golang), Ruby, Python, Node, Java, Redis, AWS Responsibilities: -Create solid, testable code -Optimize and scale your work artfully -Learn as you go, share cool stuff with the rest of us...
---
Senior Backend Engineer - Ravelin
(March 2015)
London, United Kingdom
About Ravelin are looking for a senior backend engineer to lead the development of a high volume fraud technology platform within a small tech team. As a founding engineer you will be invited and expected to have opinions about the strate...
---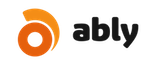 Software developer - Ably
(March 2015)
London, but you can work anywhere, United Kingdom
(Remote possible)
Over the last 2 years, we have built a global real-time message platform that provides a unique and robust offering in the market. We are very nearly ready to launch and are in the midst of finishing off our client libraries ranging from Node/IO.js, Java, .NE...
---
Junior Go(lang) Developer in Berlin - JustWatch
(March 2015)
Berlin, Germany
JustWatch is a new international movie marketing startup based in Berlin, founded in October 2014 by an experienced and successful team with world class knowledge in marketing, product and AdTech. Our vision is to connect movie fans with their favorite cont...
---
Go(lang) software engineers - CRS View Ltd.
(March 2015)
Dublin, Ireland
(Remote possible)
Join our team to help build a financial technology platform to permit financial institutions to automate their reporting requirements. We are looking for 1-2 smart, passionate and collaborative individuals to help us build our cloud based solution, and specif...
---
Software Developer - Pivotal Cloud Foundry
(February 2015)
London, United Kingdom
The Cloud Foundry engineering team is looking for a few great engineers to join us in building an open source platform that transforms how the world deploys and scales software. You You love shipping features, but know that well factored code is what let...
---
Software Engineer - ManikTree Technologies
(February 2015)
New Delhi, India
(Remote possible)
Design and implement core features and functionality of the in-house product. Design and code modules involved with analyzing, storing, retrieving, and visualizing the massive amount of wire data that our system processes continuously and in real time....
---
Intern / Working Student / Trainee - Go(lang) Development - MovieCycle GmbH
(February 2015)
Berlin, Germany
What we do: We built a search engine for online streaming - so you can find out where to watch movies and tv-shows legally on providers like Netflix, Hulu, or iTunes. Our business model is to help movie studios advertise to the right audience. Therefore we...
---
Software Specialist - Data Engineering - AgFlow
(January 2015)
Geneva, Switzerland
(Remote possible)
AgFlow is hiring a software engineer master. Geneva‬ or ‪Remote Work‬ Join our team of top-notch software developers, who work hard, have fun, and make history. You will develop our backend systems. You will apply data mining and statistical algo...
---
Senior Software Developer - MPower Softcomm Pvt. Ltd.
(January 2015)
Bangaluru, India
The successful candidate will possess extensive hands on technical experience covering UNIX/Linux and Java application platforms, functional programing concepts and will have an excellent working knowledge of IT Systems environments - operating systems, networ...
--- LOADING...
---