Working Student / Trainee - Go(lang) Content Engineering, and other open Go / Golang positions
Open job positions outside of US/Canada, i.e. elsewhere in the world.
---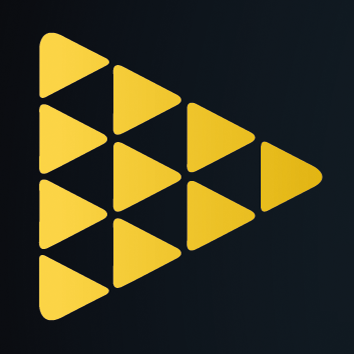 Working Student / Trainee - Go(lang) Content Engineering - JustWatch GmbH
(July 2016)
Berlin, Germany, Germany
Who we are looking for: Curiosity, drive and passion are shared characteristics of all people at JustWatch and we are looking for these values in every person we are hiring. We only want people who are willing to constantly learn through challenging themsel...
---
Backend Engineer - Tapglue
(July 2016)
Berlin, Germany
What you will do - For our services providing social networks, messaging and recommendation: - design architectures - model data - specify protocols and APIs - evaluate/test assumptions and performance - automate to eliminate manual effort - ope...
---
golang project dev - http;//ethermine.rocks
(July 2016)
VU, Croatia
(Remote possible)
Hello! I am opening a small project to implement a new startum protocol to my small ethereum mining pool I run (pool is based on open source code from github so all docs are available). This is a freelance project which I am willing to fund up to 150USD to any...
---
Senior Go Developer (f/m) - Fraugster Ltd.
(July 2016)
Berlin, Germany
We're looking for senior golang developers interested in building high performance and scalable backend services for real-time anti-fraud detection. We've built our own stack from the ground up and work with docker, kubernetes and coreos. In this role you ...
---
Kubernetes Engineer / Go Developer - Mirantis Inc.
(June 2016)
Poznan, Poland
Mirantis has more experience delivering OpenStack clouds to more customers than any other company. We build an infrastructure that makes OpenStack work. We are profitable, have strong investors, and ample cash reserves. We are proud to be Founding sponsors of ...
---
Go Backend Engineer - Email Hunter
(June 2016)
Lyon, France
(Remote possible)
Description Email Hunter crunches the web's data to allow businesses to connect to each other. We provide our service to more than one hundred thousand users, and our growth is accelerating. From the start, we focused on building a powerful, simple and effi...
---
Application Developer - Container Solutions
(June 2016)
Amsterdam, Netherlands
Application developers at Container Solutions write applications, typically using the microservice architecture. They do this in close conjunction with system engineers, with whom they form no-ops engineering teams. Application developers at Container Solution...
---
Software Engineer - Senseye
(June 2016)
Southampton, United Kingdom
(Remote possible)
We are seeking full-stack software engineers to work with our technology agnostic microservice architecture. You will be responsible for the design, implementation, testing and roll out of new features and services. You will be involved in collaborating with t...
---
Go Developer - X-Team
(June 2016)
Remote, Australia
(Remote possible)
About X-Team "Developers you can trust, whenever you need them." X-Team is an international company founded in Melbourne, Australia that helps companies scale their development teams by providing them with extraordinary developers from around the wor...
---
Medior/Senior software engineer - Newest Industry
(May 2016)
Rotterdam, Netherlands
We currently have several large product developments and three large projects that need developers added to the already enthusiastic and innovative teams. You will start within a team of different skill-sets where you will be working on various different proj...
--- LOADING...
---