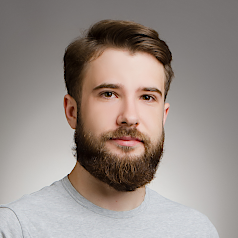 Senior Software Engineer - Golang, Docker, Kubernetes, AWS, GCP
Located in: 🇷🇺 Russian Federation › Moscow
Looking for: Permanent / Freelance - Can work remotely
Biography
Senior Software Engineer with 6+ years of experience.
Hands-on experience in designing, building and deploying high-performance complex systems.
I have vast experience leading and mentoring software engineering and DevOps teams while providing best practices along the way.
Skills
Specialties:
- Site reliability engineering, DevOps
- Horizontally scalable and highly available Kubernetes clusters
- Setting up monitoring and log aggregation pipelines
- REST/JSONRPC/gRPC API design
- Microservice architecture design
Skills and technologies:
- Go (Golang), C/C++, Python
- Kubernetes, Docker
- Ansible, Terraform
- ChatOps, build&test pipeline automation, CI/CD
- Linux (Ubuntu, CentOS)
- MySQL, Postgres, MongoDB, ElasticSearch, Redis, RabbitMQ
- Nginx, HAProxy, Logstash, Fluentd
- AWS, GCP, Azure
What I look for
I am looking for a position where I will design and implement complex, highly available, distributed systems using Go.
I'm looking for remote positions, but relocation can be a topic of discussion
How to contact me
Drop me a line on e.kovetskiy@gmail.com
Let them know you found their profile at https://www.golangprojects.com
(Everyone wants to know how they were found)