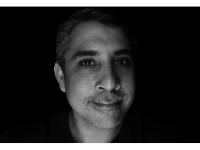 Full Stack Developer Golang GRPC Protobufs Docker Node - Javascript Postgres Mongo MySQL
Inverness, Florida, United States
Looking for: Permanent / Freelance - Can work remotely
Biography
As a passionate programmer I devote most of my time to programming activities from education and practice to putting together projects on my own time. I'm available all the time and willing to make great sacrifices to get our product finished.
Please view my portfolio at github.com/robscodebase. I did my best to demonstrate the following qualities.
1. Work Ethic. View my commits when I am working on each project and you will see that I work like a beast.
2. Discipline. My commits will also show that I am disciplined enough to work remote and finish my own projects.
3. Documentation. https://github.com/robscodebase/eventplanner is my best example of documentation including commented code.
4. Complexity. https://github.com/robscodebase/technicianrouteplanner demonstrates my ability to develop a complex full stack as it uses Golang, GRPC, Protubufs, MongoDB, JavaScript, Vue.js, TypeScript, CoreUI, Mapbox and more.
5. Agility. To show my ability to work with the newest web technologies I used Python/Django/Postgres, Golang/Bootstrap/MySQL, Golang/Node/GRPC/MongoDB/Vue.js.
I started doing front-end web design with relational databases and Javascript in 2008, learned Golang in 2015 doing back end programming including Docker, GRPC, and more, enjoy using compiled and scripted languages and have no problem working with front and back end technologies, work well with teams and also on solo projects, have a passion for computer programming, and thrive more with greater challenges.
Portfolio:
https://github.com/robscodebase/eventplanner
Docker, Golang, MySQL, Bootstrap, HTML5, CSS
https://github.com/robscodebase/technicianrouteplanner
Vuejs, CoreUI, Javascript, Node, NPM, Webpack, HTML5, CSS, Canvas, Mapbox, Docker, MongoDB
https://github.com/robscodebase/django-blog
Django, Postgres, Docker, HTML5, CSS
Thank you for your consideration,
Robert Reyna | Full Stack Developer | Central Florida, USA
robscodebase@gmail.com | https://robscodebase.github.io/
Skills
GRPC / Protobufs / Golang / Docker / Nginx / UWSGI / Django / Vue.js / CoreUI / Chart.js / Node / NPM / Webpack / Typesript / Javascript / Canvas / Mapbox / Postgres / MongoDB / Cassandra / MemCached / PHP / Python / Wordpress / Magento / AutoIT / HTML / CSS / Flash / Autoscript / MySQL / VIM / TMUX / Notepad++ / IntelliJ / Dreamweaver
What I look for
I enjoy working with compiled and scripting languages. I also enjoy configuration as much as coding. For instance, setting up a stack, or getting in deep in some code are equally rewarding. The greater the challenge the more I thrive. A couple tough assignments were getting a grpc server and client using Golang and Typescript to communicate via protobufs and containerizing an older Django app with a 50gb Postgres dump file where some tables had 80 million or more entries and the Django app had over 20 dependencies.
I am willing to work remote, and possibly relocate, or work locally.
How to contact me
robscodebase@gmail.com
Let them know you found their profile at http://www.golangprojects.com
(Everyone wants to know how they were found)