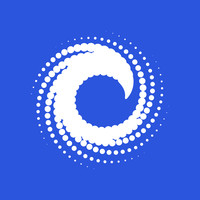 Backend Engineer at ConsenSys
Brooklyn, New York, United States
🇺🇸
(Posted Aug 10 2018)
About the company
ConsenSys is a venture production studio and the leading technology firm in blockchain globally. We deliver products, solutions and platforms built using blockchain technology to transform how business is done in complex network of buyers, suppliers and consumers.
Our teams are busy at work building the future of identity, financial markets, commerce, the music industry, security, and infrastructure, and more. To accomplish this we've built out a flat organizational structure which we call the ConsenSys Mesh: a network of individuals & teams working autonomously and towards the same goal. If you are someone that thrives in a fast-paced environment where being self-directed, determined, and resilient are a requirement, we would love for you to join us.
Job position
Permanent - Remote work possible
Job description
About Balanc3 at ConsenSys:
The Balanc3 team is building and developing financial reporting products on the Ethereum blockchain. We're leading the accounting initiatives in the blockchain industry through our accounting software platform, full service partnerships, and accounting industry involvement. We have brought together leaders in both the accounting and blockchain industries to inform the design of our products.
About the Role:
We're seeking a Backend Engineer who is a self-starter and quick learner with a keen interest in Ethereum and blockchain technologies. Our ideal candidate is one who communicates effectively and consistently ships high quality, well-tested code.
Responsibilities:
Design and implement backend services - APIs, web services
Integrate with developed frontends
Collaborate with the team with well communicated and documented processes
Develop high-quality software design and architecture
Identify, prioritize and execute tasks in the software development lifecycle
Develop tools and applications by producing clean, efficient code
Automate tasks through appropriate tools and scripting
Review and debug code
Perform validation and verification testing
Collaborate with internal teams and vendors to fix and improve products
Document development phases and monitor systems
Ensure software is up-to-date with latest technologies
Here are some of the perks of being part of a unique organization like ConsenSys:
The forefront of a revolution. At ConsenSys we fundamentally believe that a next generation of technologies presents the opportunity to create a more just and equitable society.
A dynamic startup environment. ConsenSys is a thought leader in the blockchain space and we are absorbing a significant portion of the mindshare. This is both exciting and challenging, as we learn to scale our organization while adhering to the principles of decentralization.
Continuous learning. You'll be constantly exposed to new languages, frameworks and ideas from your peers and as you work on different projects -- challenging you to stay at the top of your game.
Deep technical challenges. This entire ecosystem is about 10 years old. Ethereum itself is still a toddler. There is much work to be done before these platforms can scale to the order of millions or billions of users. ConsenSys is building the technology platforms that can get us to those next thresholds of scale.
Skills & requirements
At least three years of backend engineering experience, a large portion of which was in a team environment
Programming Languages: Node, GoLang, Rust
Fintech experience is a strong plus
Blockchain / Ethereum experience a strong plus
Database experience: MongoDB, Redis, Postgres
Instructions how to apply
see the website
[
job website
]
Let them know you found the job via https://www.golangprojects.com
(Companies love to know recruiting strategies that work)