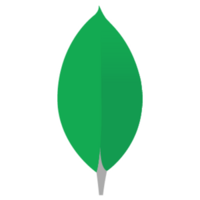 Software Engineer, Golang at MongoDB
NYC, New York, United States
🇺🇸
(Posted Jul 18 2018)
About the company
MongoDB is the next-generation database that helps businesses transform their industries by harnessing the power of data. The world's most sophisticated organizations, from cutting-edge startups to the largest companies, use MongoDB to create applications never before possible at a fraction of the cost of legacy databases. MongoDB is the fastest-growing database ecosystem, with over 40 million downloads, 6,600+ customers, and over 1,000 technology and service partners. Learn more at www.mongodb.com.
Job position
Permanent
Job description
A great MongoDB experience starts with great tools.
The Drivers team builds the libraries and tools that developers use day-to-day working with MongoDB. Our mission is to increase developer adoption, satisfaction and retention by providing a reliable, enjoyable interface for developers and other end-users.
For this role, we're looking for someone who enjoys designing, writing, and supporting Open Source libraries and standalone tools for developers and administrators using MongoDB.
You'll be on a team responsible for...
The MongoDB Go Driver, currently under active development
The command line utilities that ship with the MongoDB server, including performance optimizations as our customers deal with ever-larger data sets
The mongomirror tool, a utility for migrating data from an existing MongoDB replica set to MongoDB Atlas (our cloud Database-as-a-Service)
Testing, delivering and supporting the above list across multiple operating systems and versions of MongoDB
You'll have responsibilities beyond just code, including...
Working with our Product and Server teams on designs and specifications for new customer-facing MongoDB features
Investigating bugs and support requests from commercial and Open Source customers for the libraries and tools our team maintains
Seeking out speaking or writing opportunities to evangelize to developer communities
Success in this role means...
Within three months, you'll know most of the codebase you are responsible for and will be contributing effectively day-to-day fixing bugs, implementing already-planned features and doing peer code-review
Within six months, you'll have implemented several major, planned new features in the driver or tools; you'll be able to respond effectively to technical support escalations for the codebases you know best; you'll have the trust of the team and our internal customers
Within a year, you'll have delivered several new releases of our software, will have significantly improved the quality, performance and maintainability of our codebase, and will be able to independently scope and design new features of moderate complexity
Skills & requirements
You might be right for this role if you...
Have substantial, demonstrable experience writing high-quality software
Have used Go before or would love to learn it and use it in your day-to-day work
Are fascinated with concurrency, parallelism and distributed systems
Want to participate in Open Source software development and communities
Communicate well, internally and externally, both in writing and face-to-face
Are excited by our mission and values
Instructions how to apply
see the website
[
job website
]
Let them know you found the job via https://www.golangprojects.com
(Companies love to know recruiting strategies that work)