Microservices Architect, and other open Go / Golang positions
Microservices Architect - Synthace (October 2016)
London, United Kingdom
We are looking for a microservices architect to continue developing and scaling our infrastructure at Synthace. Named by the World Economic Forum as one of the world's 30 Technology Pioneers 2016, Synthace is re-imagining how we work with biology, which i...
---
Senior Software Engineer - LeadFuze
(September 2016)
Phoenix, Arizona, United States
(Remote possible)
We are looking for a Senior Software Engineer to help lead development and automate the deployment of our current applications....
---
Golang Software Engineer (f/m) - simplesurance GmbH
(September 2016)
Berlin, Germany
Are you passionate and full of energy for developing new solutions? Then we have just the right position for you: We are looking for motivated and experienced Golang Software Engineers to join our growing team of professionals in a challenging and multicultur...
---
Software Engineer – Back End - iNGAGED
(September 2016)
Austin, Texas, United States
iNGAGED enables Employers, Employees and Healthcare Providers to become more connected and engaged through a blend of technology and passionate people. Our products need to securely handle information at scale, and extend well beyond a mobile application or be...
---
Software Dev - Reflexion Health
(September 2016)
San Diego, California, United States
Assist our team in finishing the reimplementation of our server codebase in the Go programing language. This will be a 3+ month contract with the possibility to be hired full time if we are impressed with your passion and skills. Job Functions Assist our t...
---
Site Reliability Engineer - DRUD
(September 2016)
Denver, Colorado, United States
(Remote possible)
DRUD is looking for a Site Reliability Engineer to join its rapidly growing division. A well-funded startup since August 2015 and backed by an agency with 20 years of experience, DRUD is bringing the world of enterprise systems automation to small- and medium-...
---
Backend Engineer - Onefootball GmbH
(September 2016)
Berlin, Germany
Join us as experienced Backend Engineer and become a vital part of our engineering team by showing your passion for robust and scalable distributed backend services. Your role - Write code that your co-workers appreciate for its readability and elegance....
---
Senior Full Stack Developer (Go, Docker, Polymer) - MEDIGO GmbH
(September 2016)
Berlin, Germany
- Adapt and innovate on new as well as existing services and healthcare-solutions we build with Go and Polymer - Help us in our automatization processes - Assist in extending a world class docker-based deployment pipeline - Take part in internal and externa...
---
Berlin Calling: Golang Developer (f/m) at travel audience - an Amadeus Company - TRAVEL AUDIENCE GmbH
(September 2016)
Berlin, Germany, Germany
What you'll do: • You are responsible for the further development and maintenance of our existing demand side platform in Go in collaboration with our development team. This particularly includes our database-driven applications. Currently both Perl and ...
---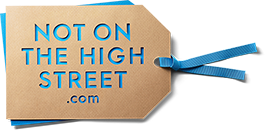 GO ENGINEER - SEARCH & RECOMMENDATIONS TEAM - notonthehighstreet.com
(September 2016)
London, United Kingdom
WHY YOU'LL WANT TO WORK HERE Core to our culture is bravery, honesty and openness, as is our belief in smart people thinking for themselves, understanding the problem and finding the right solution. We work in non-hierarchical, agile cross-functional produ...
---
---