Senior Software Engineer, and other open Go / Golang positions
Senior Software Engineer - Envision World (July 2016)
London, United Kingdom (Remote possible)
About Envision: Envision is a FinTech start-up company based at Level 39 Canary Wharf London, europe's largest technology accelerator for FinTech. Envision is also a member of the Innovate Finance and very actively engaged with the London's fast paced Fin...
---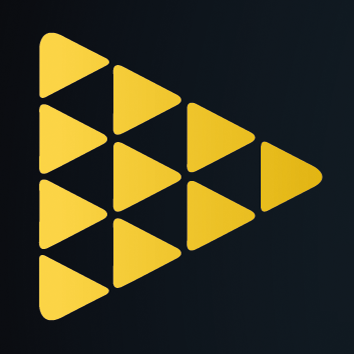 Working Student / Trainee - Go(lang) Content Engineering - JustWatch GmbH
(July 2016)
Berlin, Germany, Germany
Who we are looking for: Curiosity, drive and passion are shared characteristics of all people at JustWatch and we are looking for these values in every person we are hiring. We only want people who are willing to constantly learn through challenging themsel...
---
Full Stack Engineer *Golang Guru Needed* - WebsiteAlive
(July 2016)
Houston, Texas, United States
Are you a Golang Pro? We need you now! We offer one of the most awesome work environments with the ability to grow with this fast growing business. We're looking to build a rockstar team that rivals the folks in silicon valley but doing it one of the most fun ...
---
Site Reliability Engineer - RetailNext
(July 2016)
Chicago, Illinois, United States
(Remote possible)
Are you tired of being told to ship now and worry about reliability later? RetailNext is looking for a strong engineer to join our Site Reliability Engineering team. This isn't your typical ops job. The team is responsible both for day-to-day operations and...
---
Golang/Python Developer - remote position - Etoron Technologies, Inc.
(July 2016)
Vancouver, BC, Canada
(Remote possible)
We are seeking a driven team player to join our forward-thinking distributed team.​ The primary responsibilities of this position will be developing of server-side logic, ensuring high performance and responsiveness to API requests. Responsibilities - ...
---
Sr. Engineer - Bread Finance
(July 2016)
New York, New York, United States
We have enormous and engaging technical challenges. We are designing an API that can drop easily into any one of dozens of ecommerce platforms, proprietary and off-the-shelf, hosted and on-site. We need to verify online identity and predict fraud while providi...
---
Founding Engineer - Eave
(July 2016)
New York, New York, United States
What is Eave? Eave is rebuilding the $1 Trillion+ mortgage industry from first principles. We use core insights into how to rebuild the industry based upon years of experience surgically attacking the root issues in lending. Eave eliminates 75% of the c...
---
Backend Engineer - Tapglue
(July 2016)
Berlin, Germany
What you will do - For our services providing social networks, messaging and recommendation: - design architectures - model data - specify protocols and APIs - evaluate/test assumptions and performance - automate to eliminate manual effort - ope...
---
golang project dev - http;//ethermine.rocks
(July 2016)
VU, Croatia
(Remote possible)
Hello! I am opening a small project to implement a new startum protocol to my small ethereum mining pool I run (pool is based on open source code from github so all docs are available). This is a freelance project which I am willing to fund up to 150USD to any...
---
Developer for wireless lighting system - Dezign of Mine
(July 2016)
chicago, Florida, United States
(Remote possible)
We're hiring a developer for a wireless lighting controls platform we're building. We're still early on with the product, so there is plenty of room for the right person to have a big impact. The role spans the gamut on HTML/JS, JSON APIs, databases, backend R...
---
---