Backend Engineer, and other open Go / Golang positions
Backend Engineer - Bolt (November 2015)
San Francisco, California, United States
We're hiring an experienced and motivated back-end developer with a passion for technology, finance, and payments. You will play a core role on our team while building a payments application that millions of people will rely on for security, features, and perf...
---
Cloud Developer - SwiftKey
(October 2015)
London, United Kingdom
SwiftKey keyboards (Android and iOS) are powered by web-based services to enhance the user experience. Those services, commonly known as SwiftKey Cloud, contribute to make Swiftkey the top keyboard in the mobile market. As an engineer working in SwiftKey Cl...
---
Senior Go Developer (m/f) - LOVOO GmbH
(October 2015)
Berlin, Germany
Your tasks - Independent improvement and development of internal Go applications (e.g. modularized Go-Backend, anti-spam systems, analytical tools) - Develop innovative software architecture using modern design and architecture patterns (e.g. micro service...
---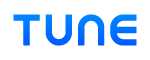 Software Engineer Golang - TUNE
(October 2015)
Seattle, Washington, United States
TUNE has successfully launched several products for mobile marketers and we are excited to develop many more to drive innovation in our industry. Accordingly, we've committed to formalizing our Research and Technical Development (RTD) and building a new team...
---
Backend Developer (Go) - Ecosia
(October 2015)
Berlin, Germany
Ecosia is the search engine that plants trees. As part of our mission to cultivate a more environmentally, socially and economically sustainable world, our goal is to reverse the tide of deforestation by planting a billion native trees by 2020. We're also n...
---
Senior Software engineer - ShaleApps
(October 2015)
Denver, Colorado, United States
(Remote possible)
We are looking for a talented engineer to help build our back-end technology stack. You will have to engineer solutions, make major architecture decisions, and write APIs and expanding our our existing ones. Capacity to work in an highly collaborative environm...
---
Golang Developer in To Hien Thanh st., Dist 10, Ho Chi Minh, Vietnam - Waverley Software
(October 2015)
Ho Chi Minh, Viet Nam
(Remote possible)
Responsibilities • Create solid, testable code • Optimize and scale your work artfully • Learn as you go, share cool stuff with the rest of us Requirements • Deep knowledge of at least one high level language (Ruby, Java, Python, C/C++, Objective-...
---
Senior Software Engineer - Spring, Inc.
(October 2015)
New York, New York, United States
We're looking for developers who love to get stuff done, but also understand code quality, large scale, and the tradeoffs that come with each choice they make. Things like good coding style, a continuous build, tests are part of the process early on. We're...
---
GoLang Senior Backend Engineer (f/m) - Fraugster Ltd.
(October 2015)
Berlin, Germany
As a backend engineer you'll be working with engineers from various backgrounds, with all different types of experience, who are passionate about building software. Together with our data analyst team you turn the millions of data points that we collect ever...
---
Senior Software Engineer - Uniplaces Ltd.
(October 2015)
Lisbon, Portugal
Uniplaces is creating a trusted, global brand for student accommodation. We believe in empowering student mobility, especially by making the process of finding accommodation online easier. We are an international, venture backed team and a results oriented bus...
---
---